OMG! See How Slaying Munachi Abii And Starlet Adunni Ade Look In A Dress By Bandora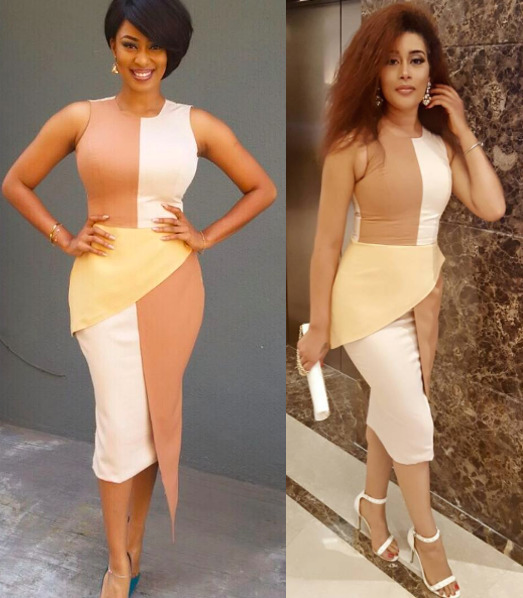 Today, we have two style stars, Ex-MBGN turned rapper/actress Munachi Abii and starlet Adunni Ade in a sleaveless multi-coloured gown dress made by Bandora.
Let's see the different ways they both rocked it… And judge who slayed it the most?
Munachi Abii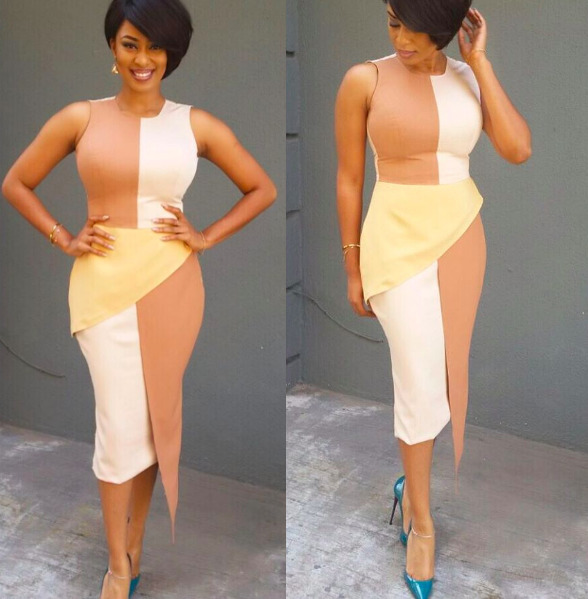 Munachi Abii was spotted first in the piece.
She appeared in a side flinched hair style, a gold coloured earring accessories,  bracelets, a luscious lipstick and blue heels.
Adunni Ade


Rising actress Adunni Ade rocked the outfit yesterday for the "It's Her Day" press briefing.
She styled the dress with a conspicuous hairstyle, a  gold drop earrings, silver bracelet, a white clutch and white heels.
Accompanied with the beautiful dress was a smouldering eyes and nude lipstick which made her look simply flambuoyant.