See The Forever Yours And Colourful Wedding Of Kunbi Oyelese Of April By Kunbi & Lanre Tomori.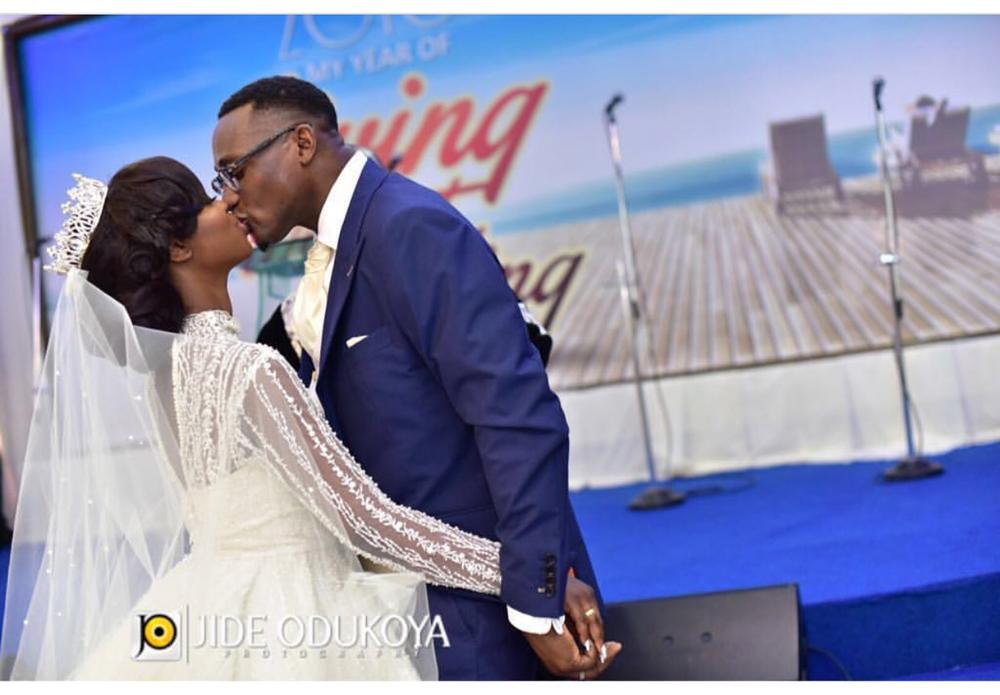 Hey Divas….
Top Nigerian designer, Olakunbi Oyelese of April by Kunbi finally gets married to her love and  Prince Charming, Lanre Tomori over the weekend with a glamorous white wedding on 28th August, 2016.
She is a top Nigerian and CEO of April by Kunbi. She is known for her versatile and trendy styles which always makes the chosen bride or bridesmaids who wear her designs go viral. And as it is said, he that watereth, shall be watered. The damsel Kumbi, who is fond of dressing brides with her trendy designs  on their wedding days, also looked amazing on her own day in the dress she designed for herself.
The gorgeous dress had faux sleeves and a long train which her bridesmaids held, accessorized it with a lovely intricate crown. Her make-up was done by Faces by Labisi.
The couple already had their introduction in Ibadan earlier this week and registry wedding at the Ikoyi registry on August 14th 2016, with a beautiful New York Fashion Week (NYFW) inspired bridal shower and bachelorette party for the bride-to-be.
The event was planned by top Lagos vendor, 2706 Events while these photos were taken by Jide Odukoya Photography.
The bride was dressed in custom-made wedding dress designed by her with her bridesmaids which included Toke Makinwa, Mo'cheddah, Gbemi Olateru-Olagbegi in dresses designed by the bride too.
See photos from her white and traditional weddings below…