Rita Ora Opens Up On Body Insecurities And What Gives Her Confidence.
In an interview with Yahoo Beauty's Editor in Chief, Bobbi Brown, British singer, Rita Ora opened up about her body insecurites and what gives her confidence.
The pop singer who has been said to look like Rihanna,  has worked with cosmetics giant Rimmel and also fronted campaigns for DKNY, Roberto Cavalli, Coca-Cola and more.
She, however, revealed that she hasn't always been comfortable in her skin and wears her signature bold red lipstick for 'confidence'.
Speaking on how comfortable she was then and is now about her face and body, Rita had this to say:
"No I wasn't. It's a great facade, It's a whole character of mine. I matured much earlier when I was growing up. I started my period when I was, like 13. I started to get breasts and a butt way younger than other kids. I went to musical theater school where we would wear leotards for dance classes, so you couldn't really hide anything. I used to get bullied for it. And then at 16, when peoples' hormones started kicking in, I was all hot again. I think it definitely was a crazy teenage confusion for me. Meeting my fans now they're like, "Thank you so much for being so comfortable in your skin." I think they are more grateful for that than for anything. It's important for someone's state of mind to feel comfortable instead of feeling like they have to fit in all the time"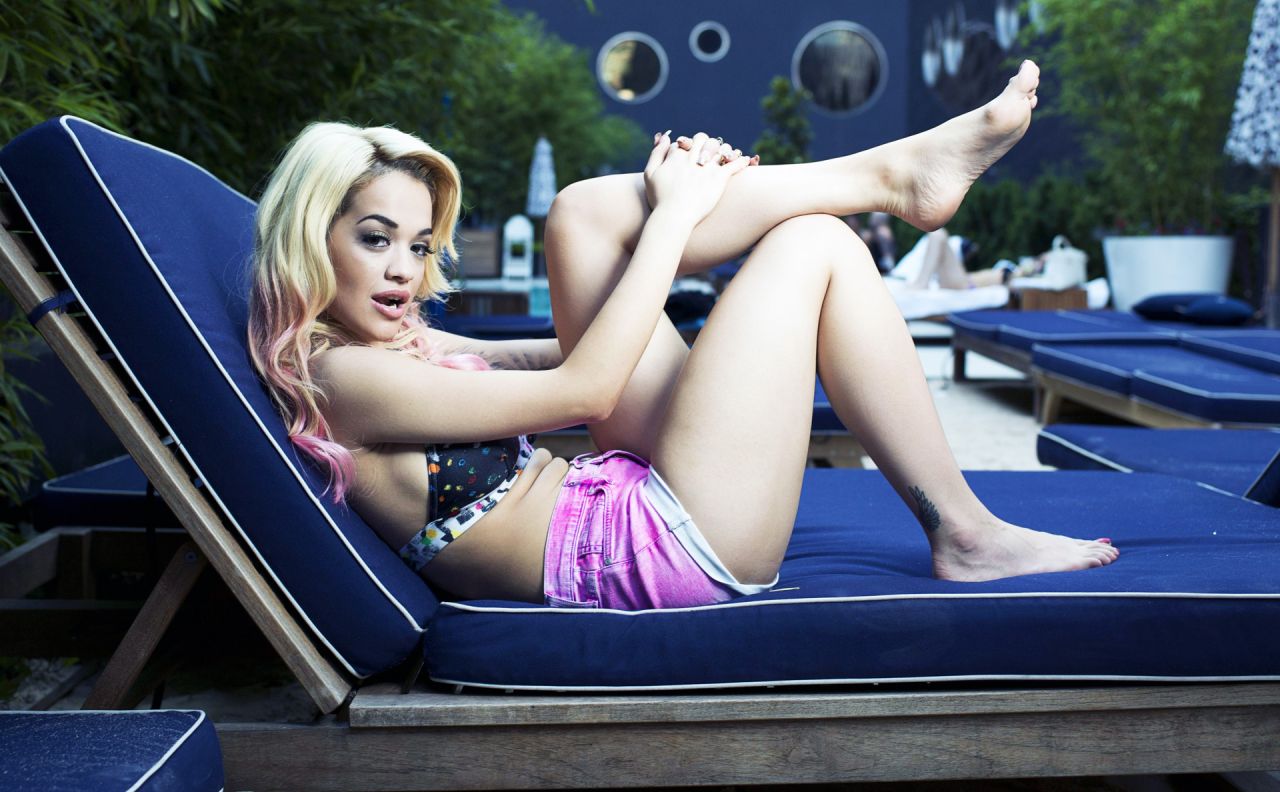 She also explained why she rocks signature red lips and never nude or softer shades:
"My personal favorite is red, but a lot of people have told me that the nudes and the browns suit me more. Recently I've been definitely a bit more comfortable with it. We shot Elle Canada the cover yesterday, and it's my second nude [makeup] cover, which is a bit crazy, but it looks really cool. I think it was definitely a confidence mask starting out, but now I'm getting into it and really understanding it. I'm starting to experiment more, especially with my eye makeup".