Cynthia Morgan Goes 'ANTI'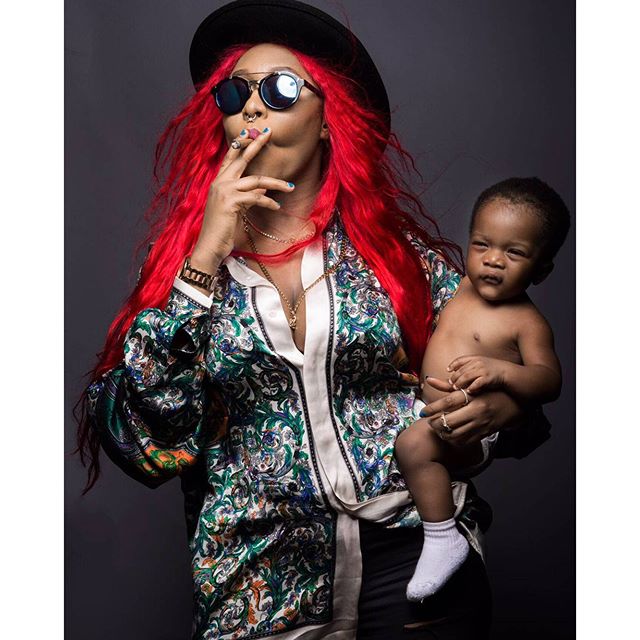 Barely 24 hours since Cynthia Morgan  racked up chatters for posing with a baby and a cigar in her hand, the 'German Juice' crooner has responded with another Instagram post.
Same baby, same clothes, same cigar, different pose and this time with a duffle bag and the tag #Anti…#Rita #BabyMama.
It appears Cynthia borrows from Rihanna's upcming album title to show that he does not concern herself with what society expects, rather she is her own person, doing her own things, her own way.