TV 'Super Girl' Dolapo Oni Becomes Cover Girl For Pride Magazine's October 2015 Issue
TV Presenter, Host and Producer, Dolapo Oni features for Pride Magazine's October 2015  issue as the cover girl.
The newly wed wore a flawless makeup look with rosy red lips looking all sorts of pretty for the magazine's October issue nicknamed 'The Cool Issue'.
Dolapo revealed details about her new TV show, The Marcy Project, career, married life, fashion and more in the new issue.
The edition further contains 'cool' fashion editorials and looks from top fashion brands like Maju, Wani Fuga, Elan Red. There is also a special spotlight on designer Ejiro Amos Tafiri.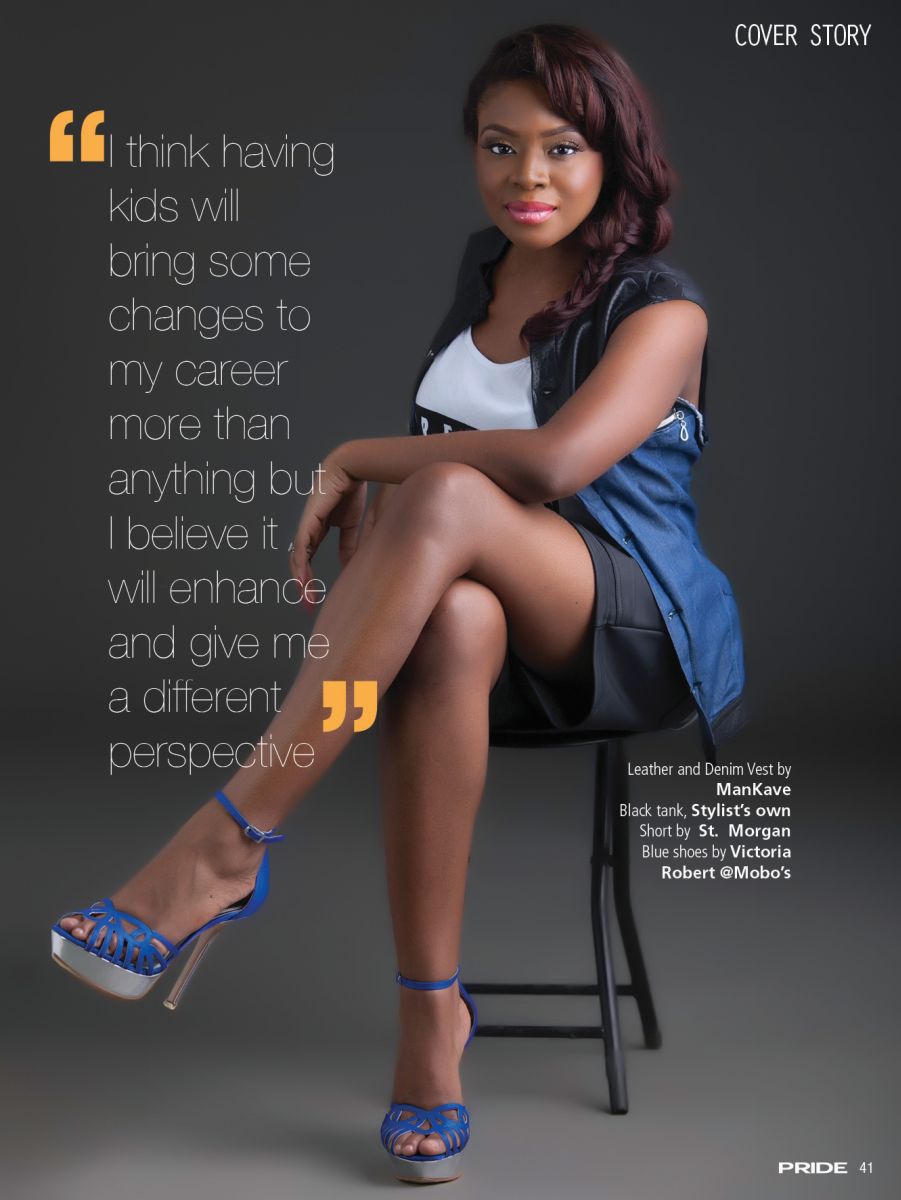 Cover Credits
Photography: Ayotunde Oluwole for Shutter House
Creative Direction & Styling: Kayito Nwokedi
Cover Outfit: Black Silk patterned Jacket by Josh Amor
Cover Story: Bimbola Segun-Amao
Makeup: Beauty Switch
Hair: Haircraft
(8)