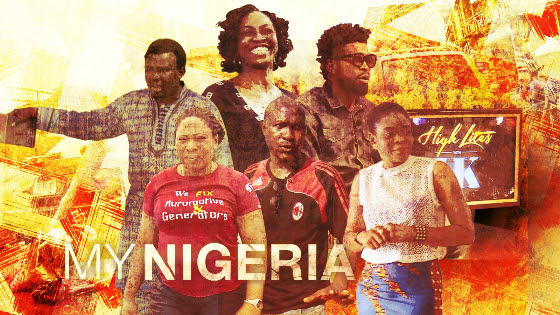 Al Jazeera launched a new documentary series My Nigeria on August 5th, 2015.
The documentary series will feature top Nigerian comedian Basketmouth, actress Kate Henshaw, ICT expert Gbenga Sesan,  fashion designer Deola Sagoe, football coach Femi Bamigboye and female mechanic Sandra Aguebor. Each film focuses on one central character, who invites us into their world, sharing their story in their own words.
Premiering on Al Jazeera English on 24 August 2015, My Nigeria is a series of six half-hour documentaries that pulse with the energy of Africa's leading economy telling the human story.
"The series was commissioned specifically to support Al Jazeera English's brand 'Hear the human story,' to bring people's stories directly to our screens, told in in a first-person style without mediation, offering a range of authentic views," says Ingrid Falck, head of documentaries at Al Jazeera English.
Award-winning South Africans directors Brian Tilley and Clifford Bestall shot the series across Nigeria, which is home to one in five Africans.
(3)